About Us - Schaefer & Bierlein
Why Buy From Schaefer & Bierlein Chrysler Dodge Jeep Ram FIAT
Thoughtful Amenities
Welcome to Schaefer & Bierlein... the oldest car dealership in the United States! Established in 1852, now celebrating 171 years of service. 
Whether you are waiting for your vehicle to get serviced, picking up a part for your vehicle, or stopping by to check out a new vehicle for yourself, we offer a wide range of amenities to enhance your experience here! Come by, look around and check what we can offer you!
A LITTLE HISTORY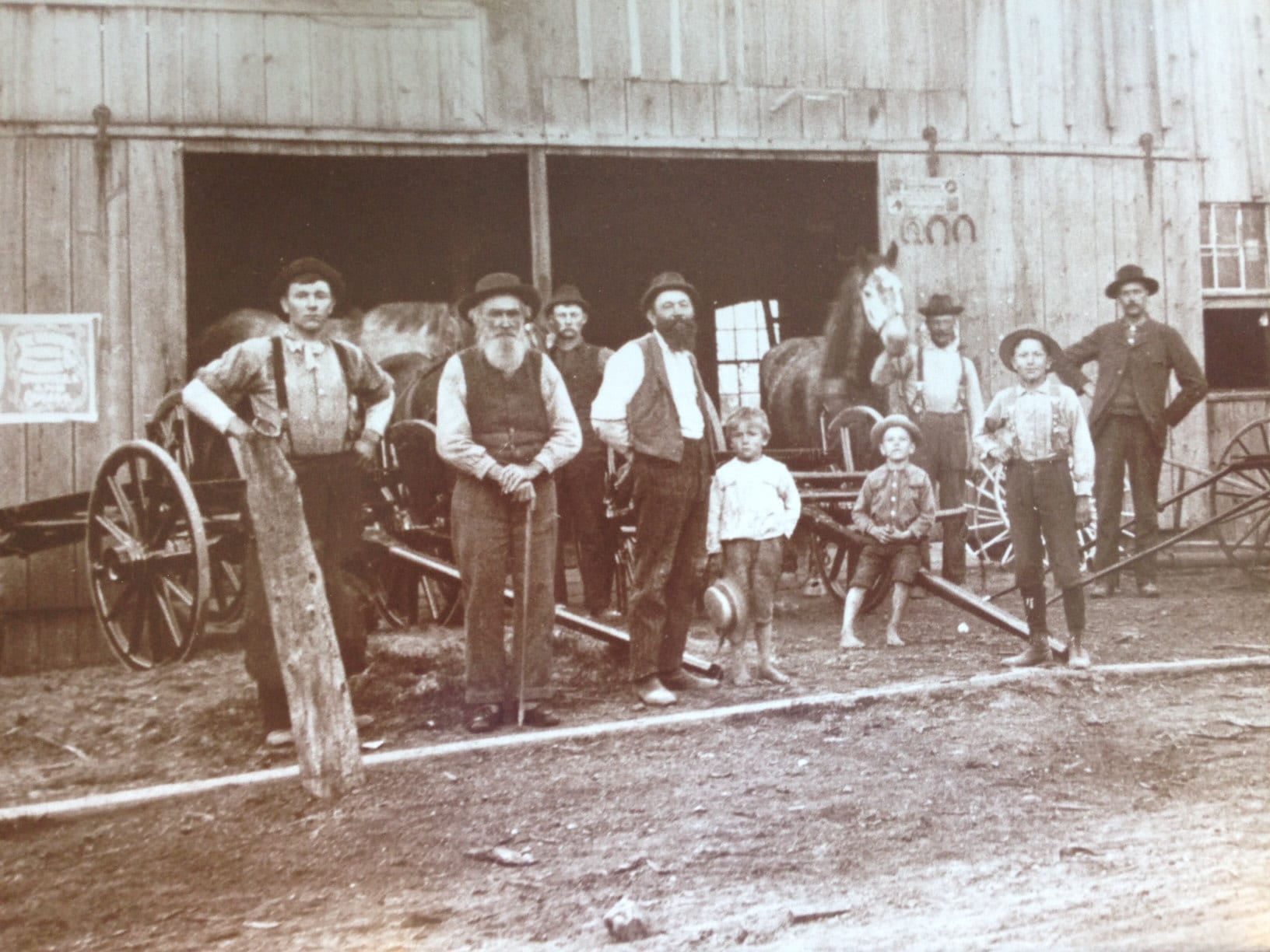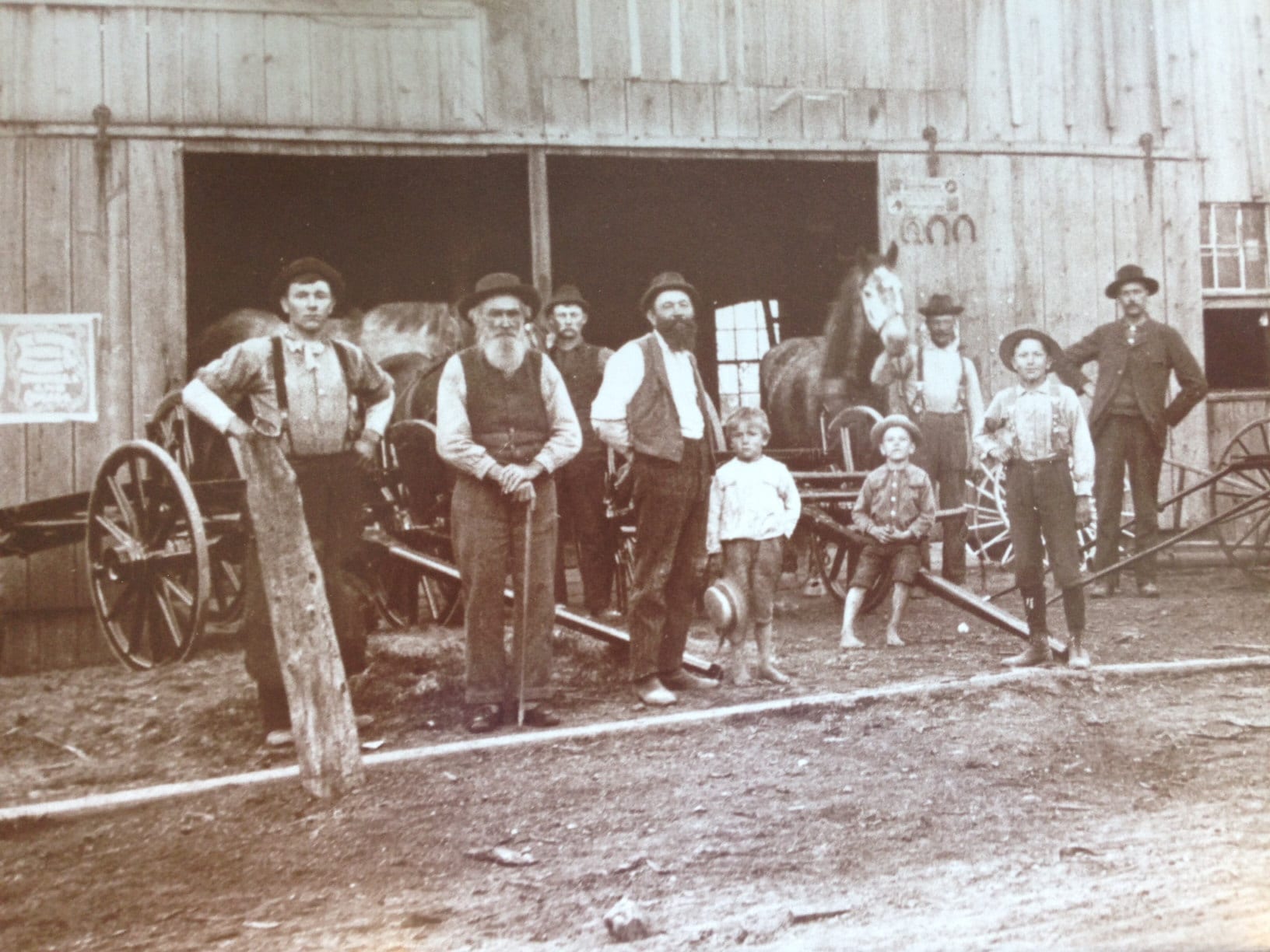 Schaefer & Bierlein has actually been around longer than the township of Frankenmuth that was established in 1854. George M. Schaefer opened his blacksmith and woodworking shop in 1852. In 1890, George M.'s son, George A. took over the business. Holding to the theory that you can never have too many George's, the Schaefer's teamed up with their first partner, George Rummel in 1905. Yet, it wasn't until Barney Schaefer came onboard in 1914, that the already 62-year old company began selling automobiles. The boom was on, and the foundation of progressive thinking plus superior customer satisfaction was set. In those days, customer satisfaction often meant teaching the buyer how to drive! Then, in 1954 Duane Bierlein and Elmer Schaefer purchased the Rummel half of the partnership, and Schaefer & Bierlein was born. Duane and his son Randy purchased the Schaefer half of the business in 1983. They kept the name, as well as the dedication to progressive thinking and customer satisfaction that Barney had when he sold that very first car almost 90 years ago. Today, six generations later, Randy and his sons Kyle and Craig continue to provide superior customer service . . . service that sells cars.
THE DIFFERENCE
It's our forward-thinking approach and devotion to our customers that gives Schaefer & Bierlein the distinction of being the oldest business in Saginaw County.   Here's why:
Chrysler has repeatedly recognized Schaefer & Bierlein as having a higher Customer Satisfaction index
than any dealer in Saginaw, Bay, Midland, Genesee and Tuscola counties.
Schaefer & Bierlein is the Tri-Cities only dealer for ALL Chrysler, Dodge and Jeep products.
We have 10 financing sources on site.
Our award-winning service department opens at 7:30am everyday - even Saturday,
and is open until 8:00pm on Mondays.
We are one of the first to offer customers free loaner cars.
Our certified repair technicians have decades of experience. Some have been with us for over forty years.
Want more proof? Ask the owner. Randy Bierlein would love to hear from you:
  - Business: (989) 652-9965
  - Home: (989) 652-2860
Thank you for viewing our Wagoneer, Chrysler, Jeep, RAM, Dodge, and Fiat website!
Welcome to Schaefer & Bierlein, Proudly Serving Flint MI, Saginaw MI, Bay City MI, Davison and Oakland County Drivers Where We're More New Wagoneer, RAM, Jeep, Dodge, Chrysler, and Fiat Models
In addition to providing the drivers of Frankenmuth, Michigan with a cornucopia of new Chrysler Pacifica, Dodge Charger, Jeep Grand Cherokee, Wagoneer / Grand Wagoneer, Ram 1500 or Fiat 500 vehicles and used cars, we at Schaefer & Bierlein are dedicated to all of your automotive needs. Namely, that includes helping you find the model that best suits your lifestyle and your budget through conversations with our sales consultants and  RAM, Jeep, Dodge , Wagoneer, Chrysler, and FIAT, lease and financing experts.
But wait, there's more. After you've left our showroom and driven your new car home, our longstanding relationship has only just begun. Over the miles that you and your RAM, Jeep, Dodge or Chrysler car share, our Wagoneer, Chrysler Pacifica, Dodge Charger, Jeep Grand Cherokee, Wagoneer / Grand Wagoneer, Ram 1500 or Fiat 500 service technicians are available to carry out your model's routine maintenance needs. Moreover, our comprehensive parts department houses all the fixings that do-it-yourself drivers require when electing to tackle their own automotive repairs.
In summary, we at Schaefer & Bierlein are looking forward to assisting you in the ways in which match your automotive needs. To learn more about the products and services that our team provides, we welcome you to visit our showroom at your earliest convenience. Housed nearby at 1015 Weiss St Frankenmuth, Michigan we're happy to continue the conversation and answer any questions.